London Assembly candidate for Croydon & Sutton
**NEWSFLASH** Major funds for St Helier Hospital. Future Secure.
Prime Minister CONFIRMS major investment in St Helier hospital. Brand New acute care hospital to provide new Accident & Emergency, CRITICAL care, and maternity departments. secures long term future of healthcare in Sutton.
On Sunday the Prime Minster Boris Johnson announced £13 billion of hospital investment to build 40 new hospitals, the biggest round of hospital building in a generation. And St Helier Hospital is confirmed in the first six, with the money to fund a major new acute services hospital.
Neil Garratt cheered this news, "I work in St Helier hospital every week as a volunteer so I've seen first hand the new diabetes unit, fracture clinic, orthopaedic clinic, kidney dialysis unit, and the upgraded A&E department that have all opened in the last year. Plus the improvements to the outside of the building and the main reception. That money has made a big difference."
"But this announcement is the big one, it's the one we've all been working for. This major investment will transform acute care for people in Sutton, such as A&E, emergency surgery, inpatient paediatrics, critical care, and maternity care, and secures the long term future of St Helier Hospital."
"There will be more details to come, and do look out for a consultation to have your say on the plans, but for now we should all be delighted with this fantastic news."
You can see an outline of Epsom and St Helier's plans for this money here: Strategic Outline Case Summary (PDF).
I grew up on a council estate in the midlands before moving to Sutton nearly 20 years ago. My dad drove buses and lorries, my grandad was a coal miner. I believe passionately in working hard for our community - something I already do as a senior front bench Councillor in Sutton.
I've earned a reputation locally as a diligent community activist, using my background in IT, global data networks, and project management to focus on the detail that really impacts the lives of local residents - without losing sight of the bigger picture.
Standing up for Croydon and Sutton
Croydon and Sutton are wonderful places to live, and as your representative in City Hall I will protect what makes our area special and enhance it for the future. I need your support to make that happen!
labour war on family housing
Many people move to Sutton and Croydon to enjoy the suburban family housing, but in Croydon Labour are transforming our area's character by bulldozing house after house for blocks of flats.
Now the Labour Mayor wants to impose this on non-Labour boroughs like Sutton.
fair funding for Croydon and Sutton
London Assembly official figures show that the Labour Mayor Khan is starving Sutton and Croydon of funds.
We pay our fair share of Council Tax to City Hall, we must have our fair share of funding.
tram safety investigation
Three years after the tragic fatal Sandilands tram crash, people are still waiting for answers. Worse, it appears Transport for London withheld information about the crash.
Labour Mayor Khan promised an investigation, but we are still waiting.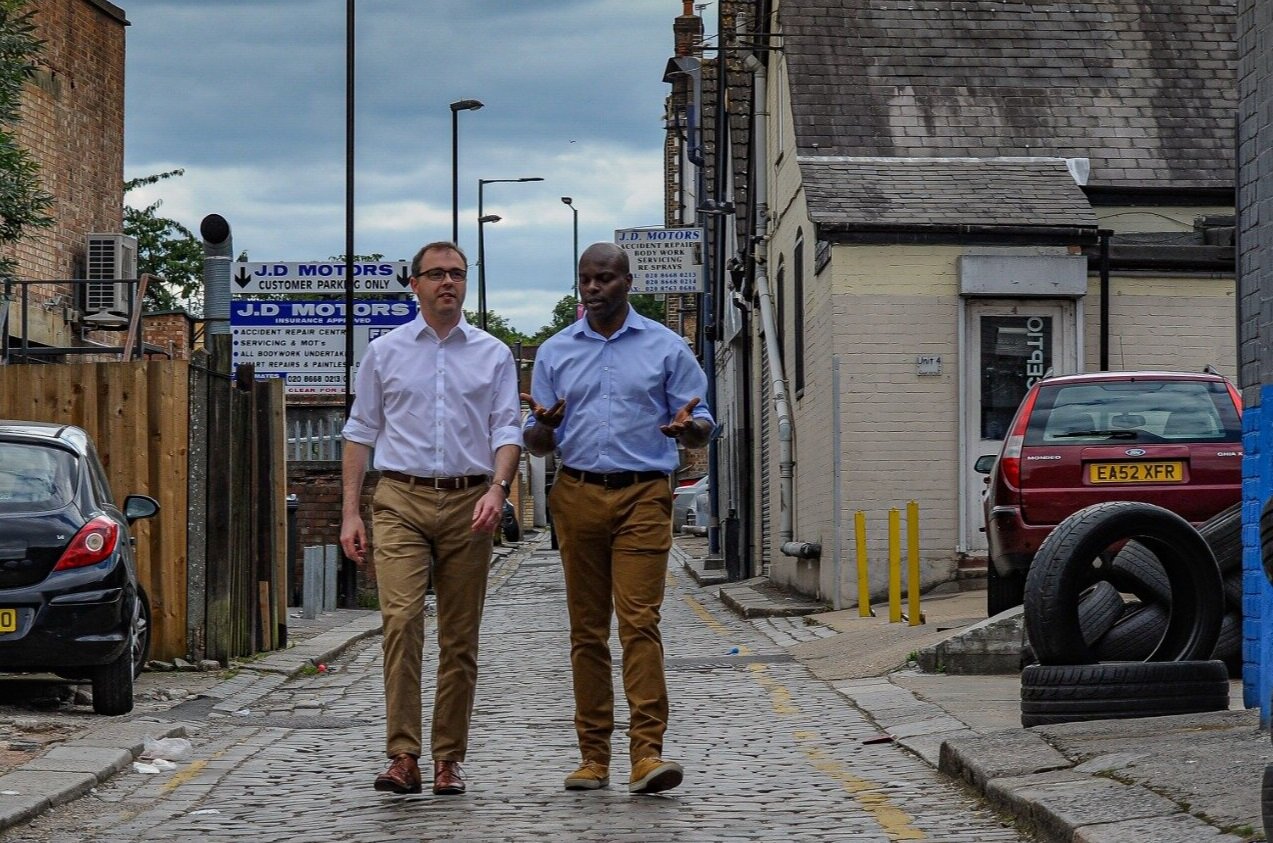 We need a Mayor of London who will show leadership on London's priorities, bring people together to solve our shared problems and work hard to make a lasting difference.
We need a mayor who can see beyond Zone 1, who cares about all of Greater London, who understands the special character and challenges facing outer London.
We need Shaun Bailey.